Civic Exchange is an independent think-tank founded in Hong Kong in 2000. We conduct public policy research related to the natural environment, urban planning and wellbeing.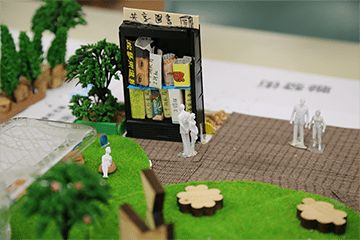 Ricky Wong, 17, is adding plastic trees and a pond with some seats to the miniature model of a small park on Queen's Road East. Given the task to redesign this particular open space as part of a creative workshop, he came up with the new features after discovering that a few people using the…
On 12 June 2018, Civic Exchange organised a workshop to discuss the challenges of and possible solutions for creating more inclusive open space in Hong Kong.
Radio 3's Legally Speaking interviewed Civic Exchange Senior Researcher Carine Lai.
Professor Anthony Hedley, Emeritus Professor of the School of Public Health of the University of Hong Kong, and a world-renowned public health expert, passed away on 19 December 2014 in the Isle of Man, United Kingdom. Professor Hedley was a long-term collaborator and a close friend of Civic Exchange. With his team from the HKU…